About Us

E-note Added "Unparalleled" Functions!
Date:
2013-08-14
View:
5424
Time(s)
In order to meet more requirements from multi-media classroom for users, we updated interactive software special for E-note to add some "Unparalleled" functions in the world.
1. As the O.S. versions which are advanced than Microsoft Win7 Home Premium support multi-touch functions, users' requirements of interactive products supporting multi-touch becoming more and more. So, it's in need of supporting Microsoft Windows multi-touch protocol for hardware.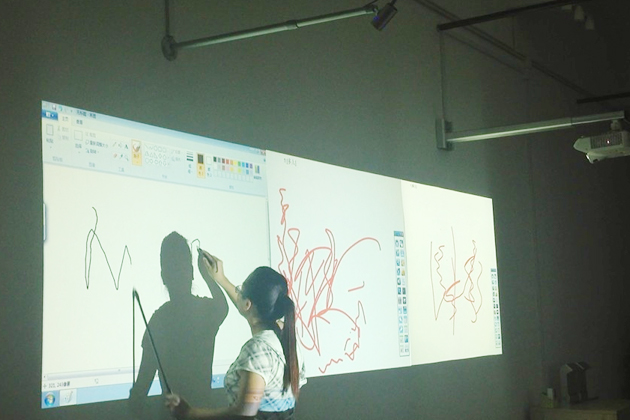 Picture shows two pens writing in draw program which comes with Windows O.S.. (Engineer Panda is in demonstration)
2. There is only one computer in many (large size) multi-media classrooms, if can use two interactive equipments operate on extend projection screen (Two Projection Screens) with only one PC, it's really convenient.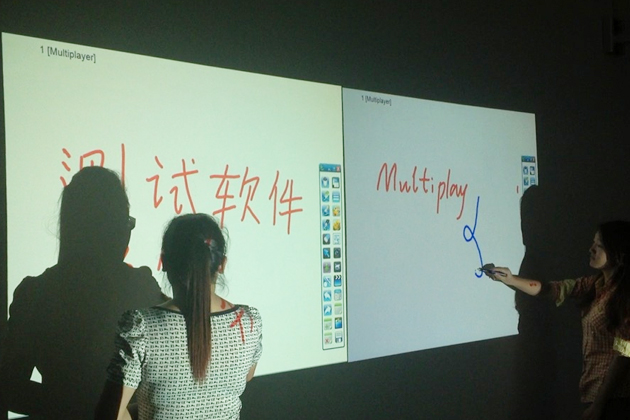 3. It applys to preschool education and smaller classrooms. Split screen function can realize two users operate at same time, answer the questions at same time!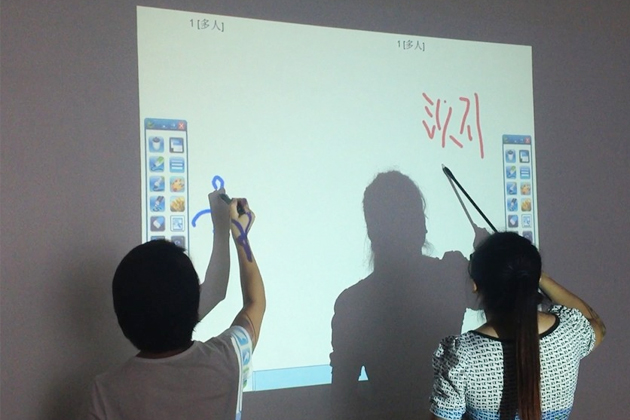 E-Note Interactive Software apply to Hivista's three series optical interactive products: Interactive Module, Portable Interactive Whiteboard and Interactive Projector. Welcome the customers who bought our products before contact us to get the download link of new version software.