Product

P9 in India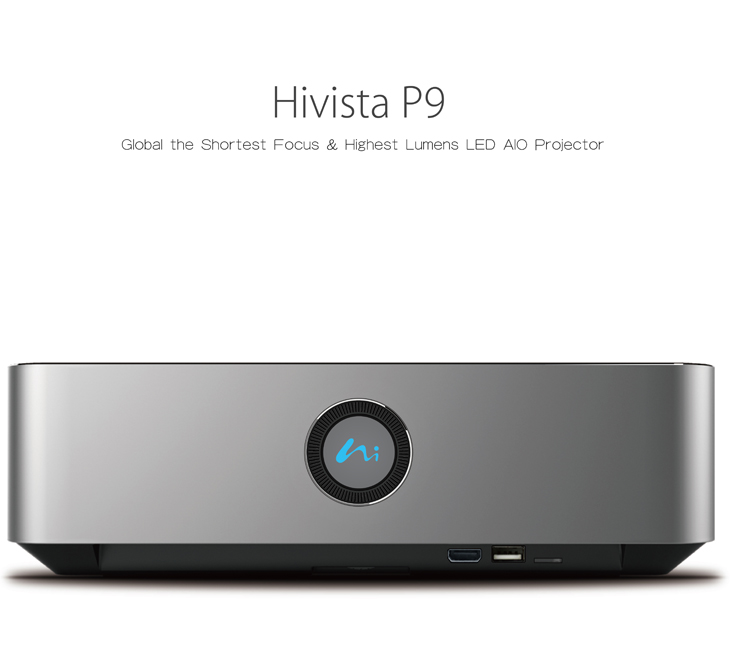 Global No.1 Ultra-short Focus & the Highest Lumens LED Projector. P9 is mainly used in Education and Business field currently. LED light source been applying to P9, avoiding of bulb consumable items problems, which solved the biggest maintenance problem of traditional projector. Ultra short focus, which avoid the Shadows shade problem of short and long focus projector. P9 pushes all-in-one interactive projector applying to Education and Business into a much more higher level because of its built- in computer (Android optional)/interactive function. P9 is the first and newest LED projector being promoted on 2015, and will be a long-term promoting product line as well, Hivista will keep developing and promoting higher configuration and updated P9 serious products in the coming year.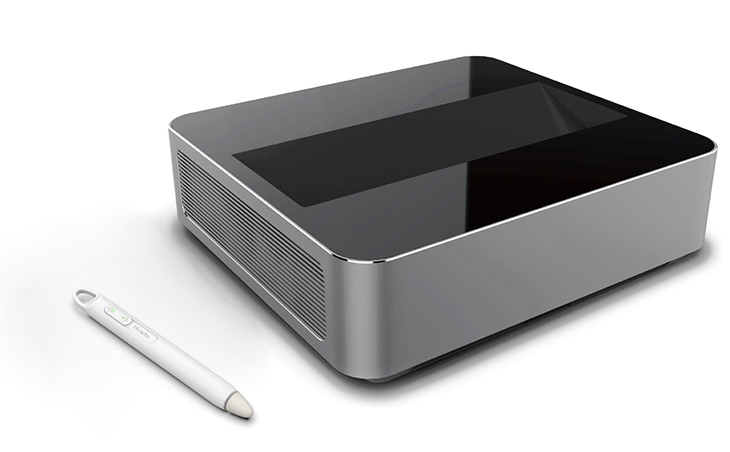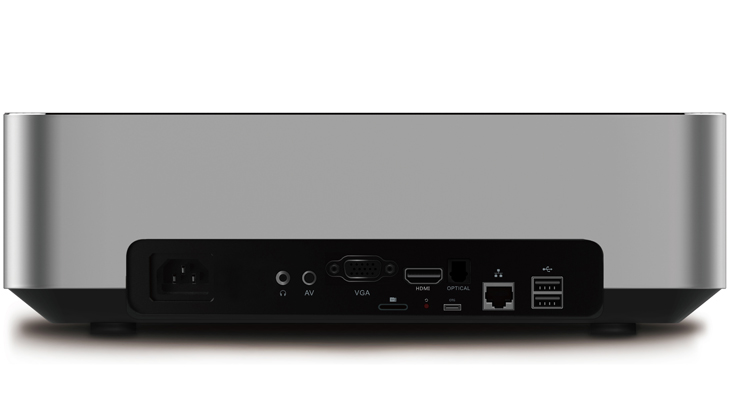 (Interfaces)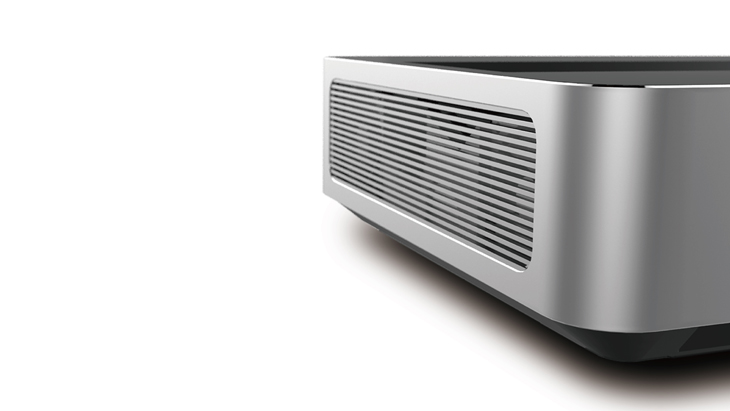 (Details)
All-in-one, Highly Integrated
P9 is built-in computer, speaker, projector and interactive whiteboard functions. It only needs one power cable, then can start all devices.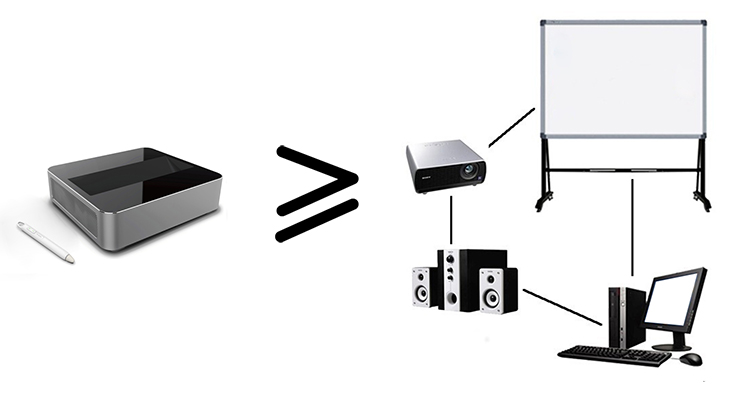 0.3Ultra-short Focus
38cm@80" . Users can stand near the projection screen to write, no need worry about to cover projection.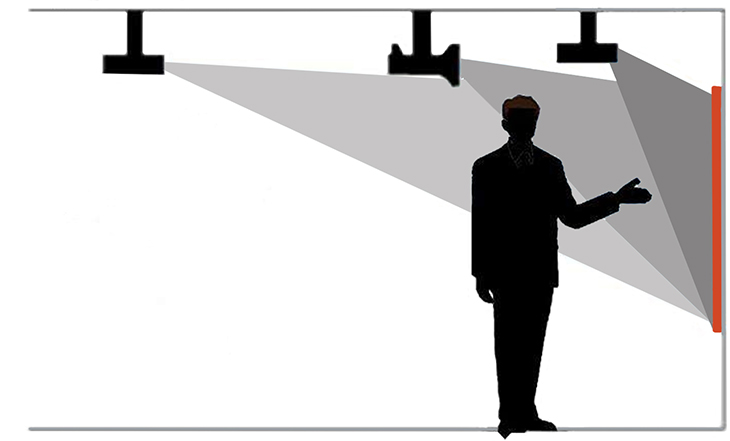 New Light Source, No Need Maintenance
Using high quality of Osram LED lamp for P9, which is brighter, has lower power consumption and less heat. What's more, the lamp has a very long lamp life of 50000 hours, which can bring you at least 20 years enjoying.
300" Huge Projection Screen, Not Only Big.
The First 300" HD projection, take users more visual joy. Teaching class in huge multi-media room easily.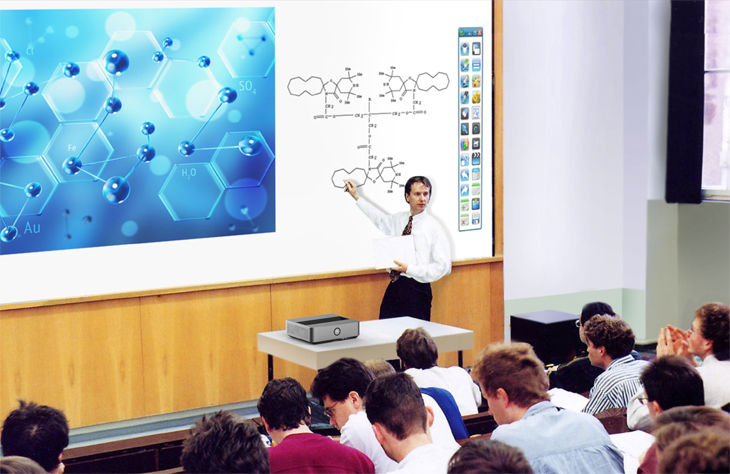 16.7 Million Bright Color
With precise DMD digital light processing chip built-in,harmless to eys, added with professional arithmetic of color deploy,to provide vivid color reproduction experience.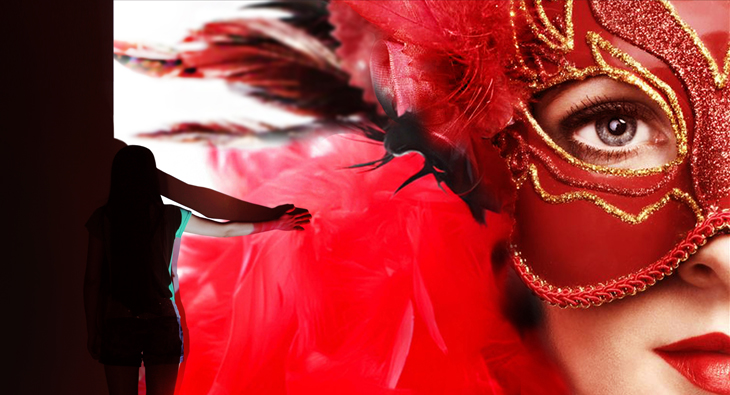 800 Lumens Highest LED projector
P9 is 800 color-lumens,which is different to normal projector's "lumens". Color-lumens is demarcated by three colors,but the normal-lumens is demarcated by pure white color only.so P9's 800 lumens is equals to 2500lumens of normal projector. Even play in daily light, projection effect is still outstanding.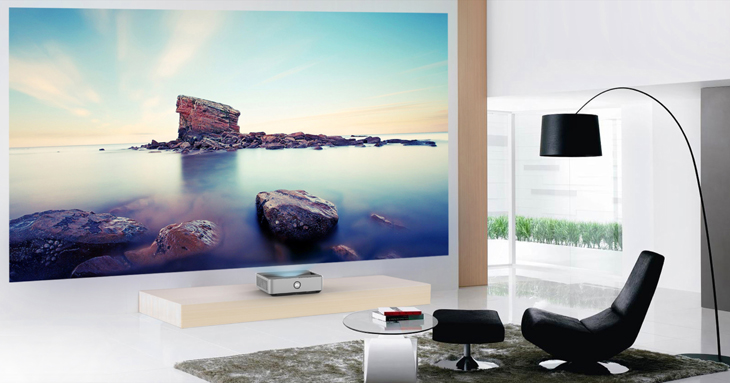 Professional Interactive Whiteboard Software
Combines with LED all-in-one interactive projector, can help for interactive teaching between users and students.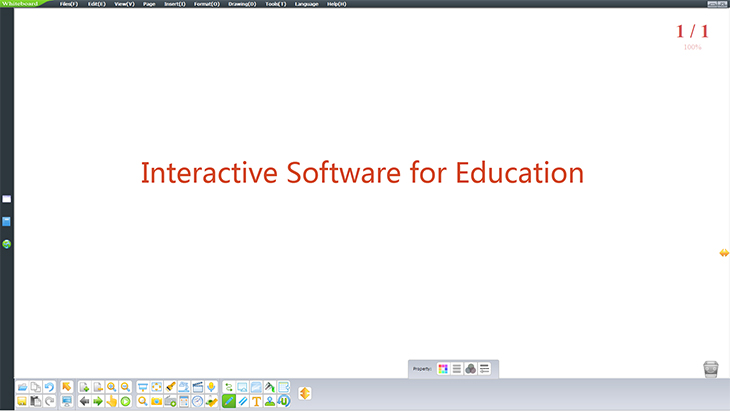 Interactive Function, the World's No.1
Compatible with both Windows and Android system, support 64 people writing on Windows system and 2 people writing on Android system at the same time.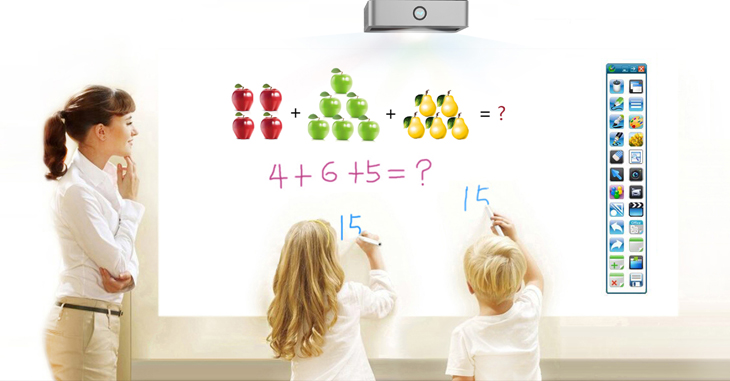 High Configuration Options

Computer: i3/i5/i7 (Optional), 4G/8G or higher RAM, 500GB/1TB HD as options.



Interactive Module, Make Your Projector to be Interactive
It's the most smallest interactive module in the world for 15mm*20mm. It comply with Android system, windows either. It can fit LED projector properly.
The projector manufacturer can use it to change normal projector into interactive projector.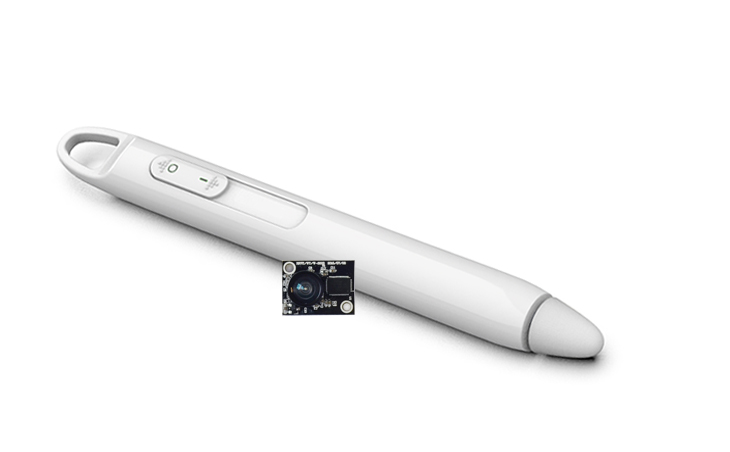 Specifications
Items

Specifications

Projector

Projector type

Portable(business&education)

Brightness

800 lumens

Contrast Ratio

1000000:1

Resolution

1280*800

Projection Method

DMD TI 0.45", WXGA-800

Projection distance

0.2-2m

Projection Ratio

80"@ 0.383m

Lamp type

Osram P2WLED

Lamp life

50000 hours

Throw Ratio

1.4:1

Projection size

30-300 inch

color

16.7 millions

Projection mode

Ceiling, Rear, front

Interface

1*HDMI,v1.4; 1 * VGA; 1 *Power; 2 * USB;Audio in

Speaker

10W

Power

144W

Standby power

<0.5W

Operate language

Multi-language

Configuration

Items

Windows

Android(optional)

Version

Windows7 or higher

4.2 or higher

RAM

4GB/6GB/8GB (Optional)

2GB

HDD

500GB/1TB (Optional)

16GB

CPU

1037U/i3/i5/i7 (Optional)

4 Core

Wifi

2.4G

2.4GHz/5GHz

Bluetooth

4.0

4.0

Interactive function

Movement Detection Technology

Infrared

Active Area(max projection size)

300 inches

Active Area(horizontal angle)

33+/- 2 degrees

Active Area(vertical angle)

0-30 degrees

Calibration Technology

Infrared Positioning

Active Distance(from projection screen)

0.2 – 2m

Power

DC 5V (USB)

Power Consumption

< 1.5 W

U-pen

Movement Detection Technology

LED light

Power requirement

3V CR 123A x1

Pen Body Dimension

17.2 *1.46 cm

Weight

25g

Power

Rechargeable, no need additional battery
Applications
Recently, the main application for P9 Windows verison is Education, include teaching, training, business meeting and so on. Compared with traditional interactive teaching solution which contains interactive whiteboard, projector, computer and so on equipment. P9 is as all-in one interactive solution, purchasing cost, transportation cost, installation and maintenance cost is more lower.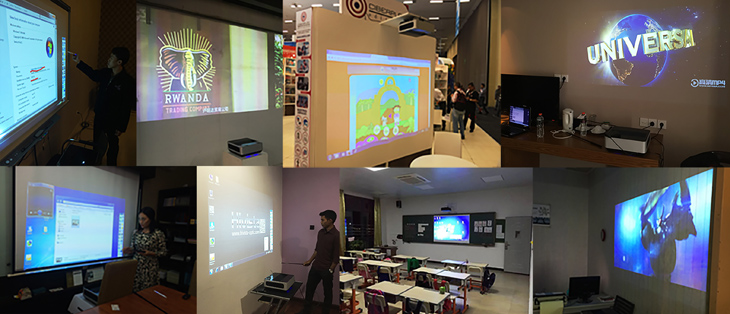 Except education application, P9 also can be utilized in Archery sport. In combination with internet and computer vision technology, realize electronic target, automatic scoring, cloud storage of users' training records and results, to help users to improve training effect base on data comparison. Meantime, users can pay online by mobile terminal. It also introduced social interaction, ranking, launching a challenge, communication through web forums and etc. functions. These can inspire and motivate users to keep their own training. Traditional archery sport can't do above things, but P9 Achery system can lead users easily and let them feel more interesting. Hivista developed entertaining archery software for tourist attraction & amusement park and professional extreme achery training software for sports fans.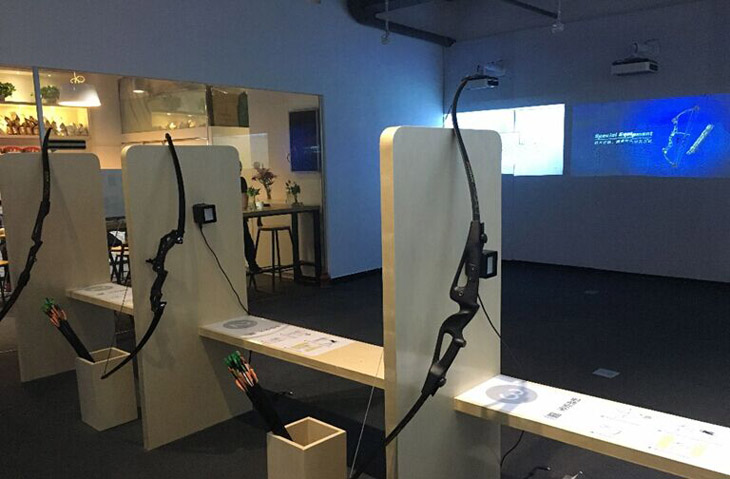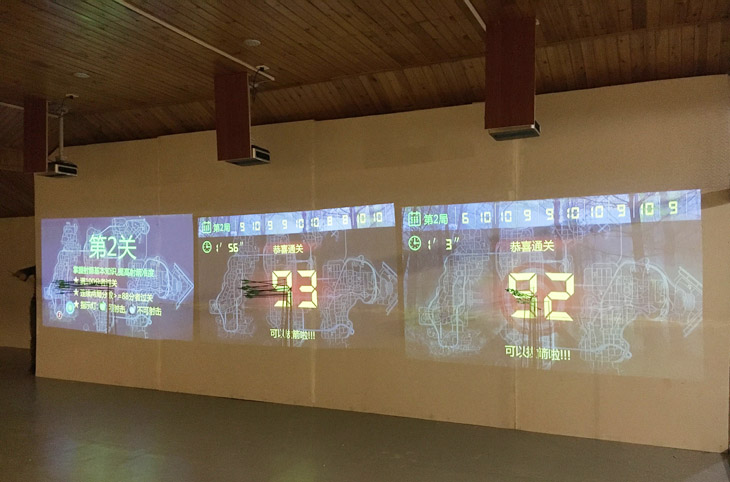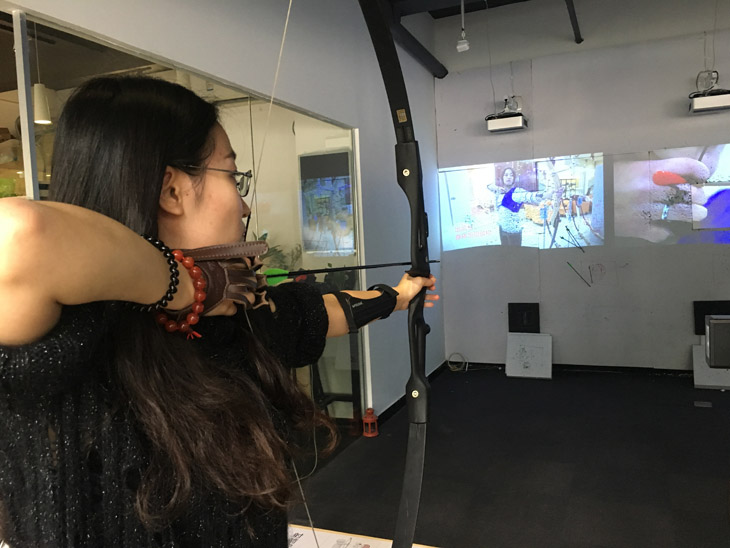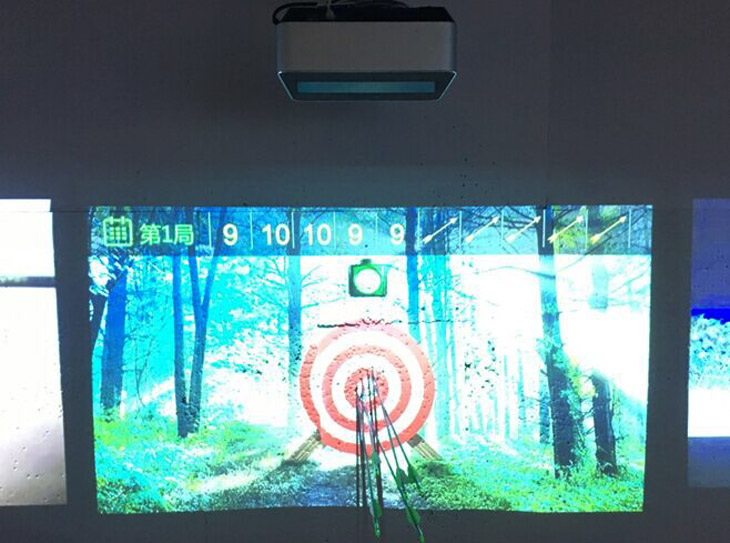 Packing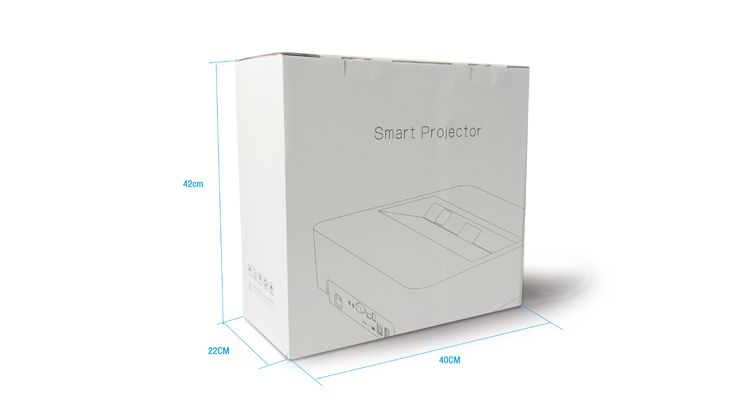 Demonstration