About Us

Welcoming the New Year and Creating a Better Future
Date:
2021-12-24
View:
2842
Time(s)
Merry Christmas and Happy New Year 2022!
Thank you for paying attention to us Hivista this year, agreeing with us, and supporting our products. Your short sentences
are better than countless compliments. Your satisfaction is our greatest support, because with your company we continue to
make breakthroughs and improvements. For our products, I hope you will still have your company and support on the road in the future.We will continue to be ourselves, and we will use 100% of our own efforts to give and fight. To provide our customers with better services and products.
May the simple joys of Christmas warm your heart, fill your home and wishing you and your family a warm and wondrous Christmas an and amazing New year.
It's a great honor to work with you in the past year. Our responsibility is to provide you with better interactive whiteboards and P9 all-in-one projector products and other educational products.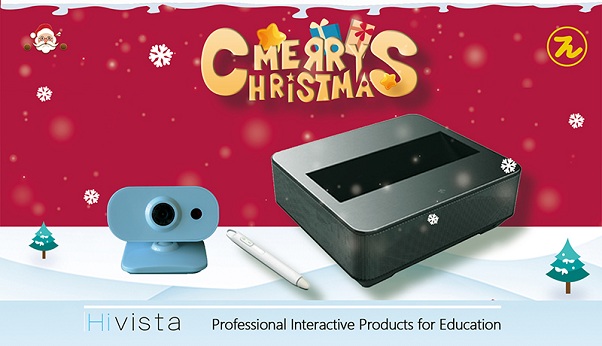 Send our best wishes again, I wish everyone a happy family, good health, smooth work, and good luck in the new year!