About Us

New Generation, but exceeds Light Touch
Date:
2012-12-13
View:
12920
Time(s)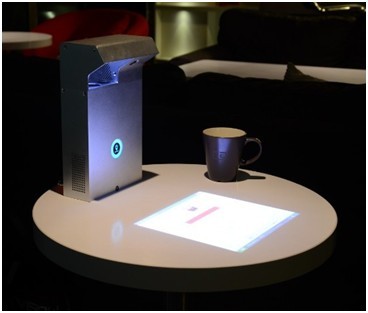 Dear Customers,
We've finished the C-Touch exhibition which hold in Shenzhen two weeks ago.
We exhibited "i-Desk" Desk Touch System on the show. This product attracted many visitors eye.
But most of these people couldn't understand what kind of application it's used in.
Herewith some description of function:
1. Order a meal: Clients can order food and send order information to the counter and kitchen
immediately by this device in the Coffee Bar or Restaurant.
2. Personal PC: Clients could read news and books, listen music play games, chat online as well
as other applications i.e. interesting projection to reflect the indoor atmosphere and so on,
when they waiting their food and enjoying the free time at same time.
3. Interactive projection: The system comes with the projection can foil the environment,
act as atmosphere projection.
4. Small AD machine: The shops could consider putting precise real-time advertising in
this device based on consumer groups in coffee bar and restaurant.
5. Demonstration on exhibition or show
Come on, to find more applications~